Be Kind Giveback Initiative
This November,
Redline Steel
is partnering with
Autism Speaks
to help raise awareness for the autistic community and advocate for a kinder world. Autism affects 1 in 44 children in the United States, and while it can vary in severity, all individuals with autism deserve to be treated with kindness. We believe that by working together, we can provide families with the tools and resources necessary to help the autistic community thrive in a kinder world.
Autism Speaks
is the world's leading autism science and advocacy organization. Founded in 2005, their mission is dedicated to promoting solutions through advocacy and support. Through partnerships, donors, and collaborations, Autism Speaks is committed to funding research, raising awareness, and allocating resources towards autism and its effects on individuals, families, and societies. Since the company was founded in 2016,
Redline Steel
has pledged to always put "People over Profit" by getting involved in several charitable endeavors that have helped give back to communities and advocate further for humanitarian and philanthropic pursuits.
That is why Redline Steel is proud to partner with Autism Speaks by introducing this American-made, steel decor "
Be Kind Heart
", designed exclusively for this special initiative. You can help support this initiative by
purchasing this steel wall decor sign
and/or
donating directly to Autism Speaks
. Redline Steel will donate one hundred percent (100%) of the proceeds of the "Be Kind Heart", defined as $20 sales price minus the $10 cost of goods, to Autism Speaks.
With your purchase, you can help raise awareness for autism and contribute towards the advocacy, research, and vision that Autism Speaks provides. Together, we can create a kinder world for all by making a difference in the lives of those affected by autism.
Donate Now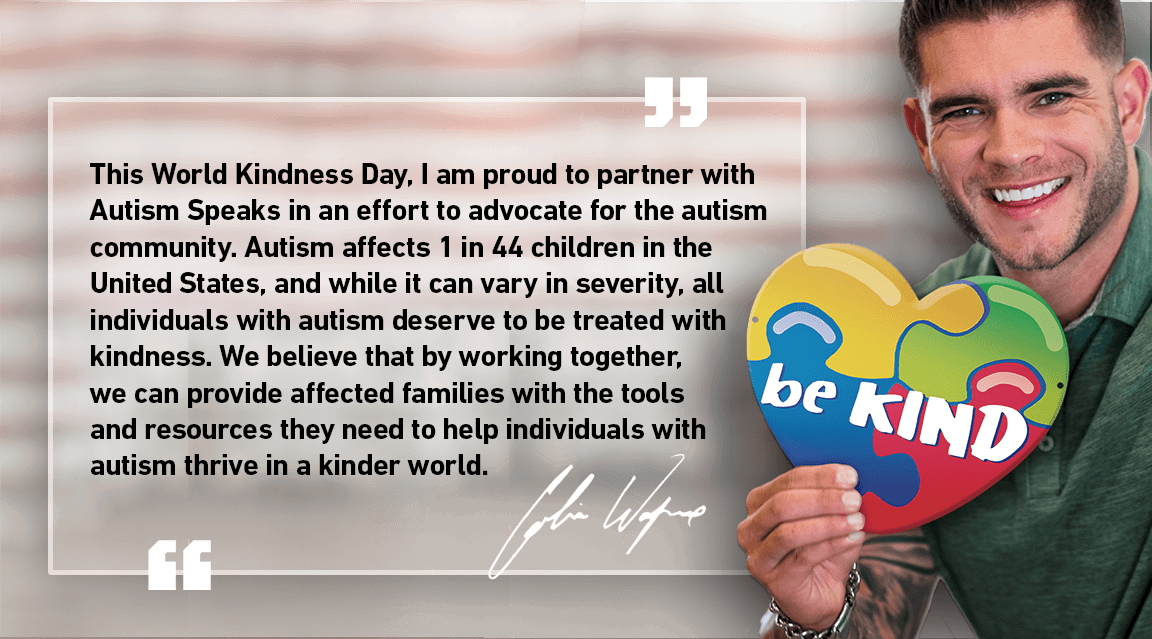 You can make a difference in someone's life by doing something as simple as buying a "
Be Kind Heart
" sign for your home, for a friend or for a family member. Each purchase directly supports and is donated to
Autism Speaks,
an organization that is dedicated to research and advocacy for those with autism and their families. Let's keep up the good work! Every little bit counts and together we can make a real difference in the world. Don't forget to share the
Be Kind Initiative
with family and friends so that they can support this amazing cause. Do your part in spreading kindness today and join us in taking the pledge for a kinder world!
Donate Now